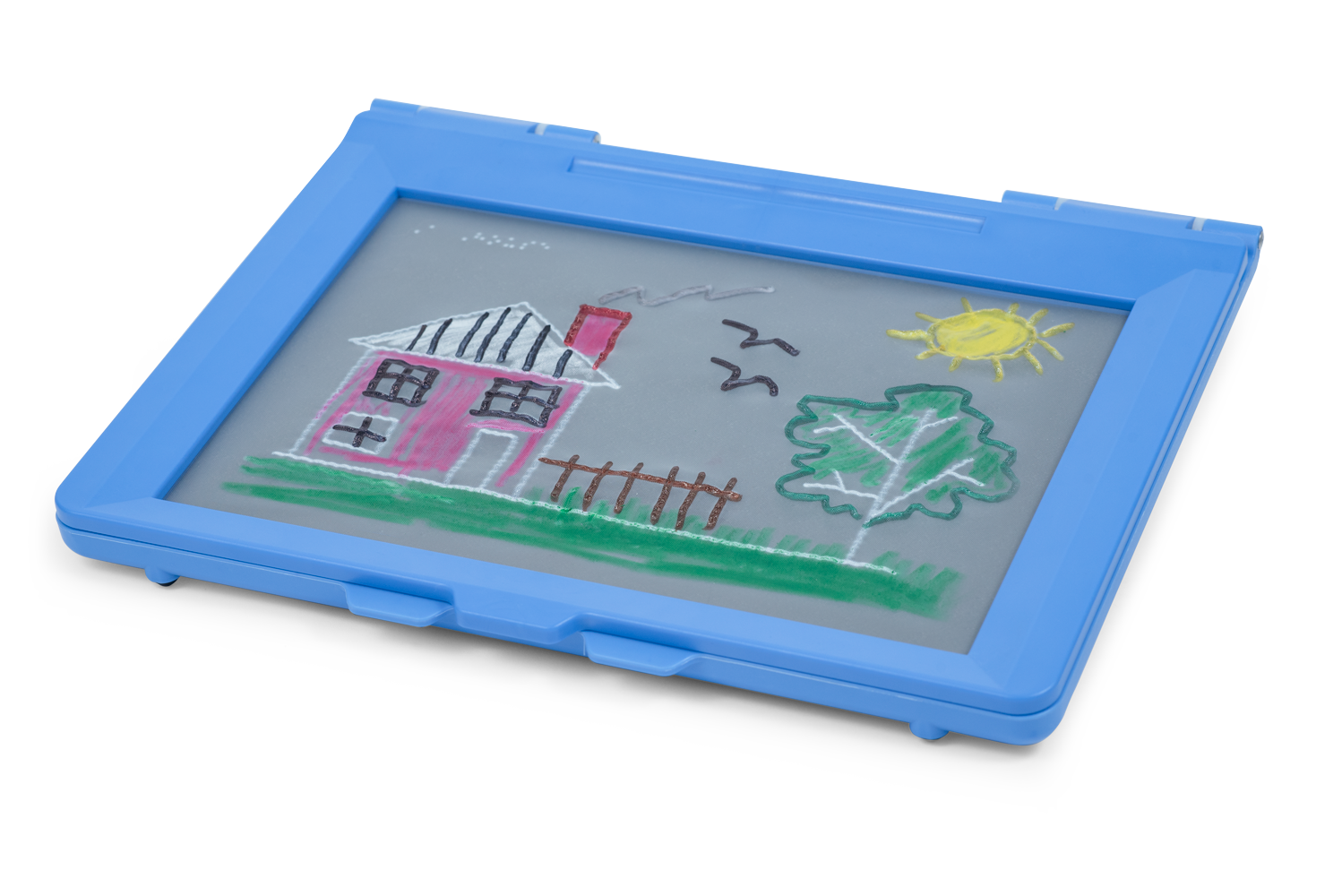 The first ever interactive Tactile Drawing Workbooks
---
The inTACT Activity Sets help blind and low vision users learn to draw. Beginner, intermediate and advanced sets make drawing fun and accessible to users at every level of experience.  Use these interactive worksheets with the inTACT Sketchpad to master drawing for fun, for school and for life!
Quantities are Limited!
Get yours today!
 
Everything you need to create and edit tactile graphics
---
The inTACT Drawing Bundle includes everything blind or low vision users need to independently create their own tactile graphics. With the inTACT Sketchpad, freehand tactile drawing has never been easier. The inTACT Eraser makes it possible to erase and revise tactile lines by flattening them to the touch.
Get yours today!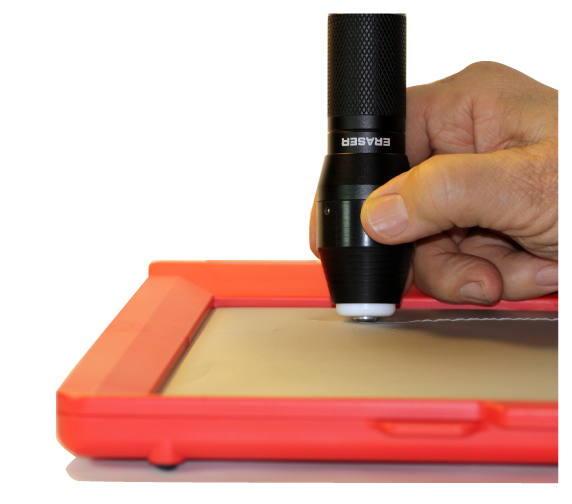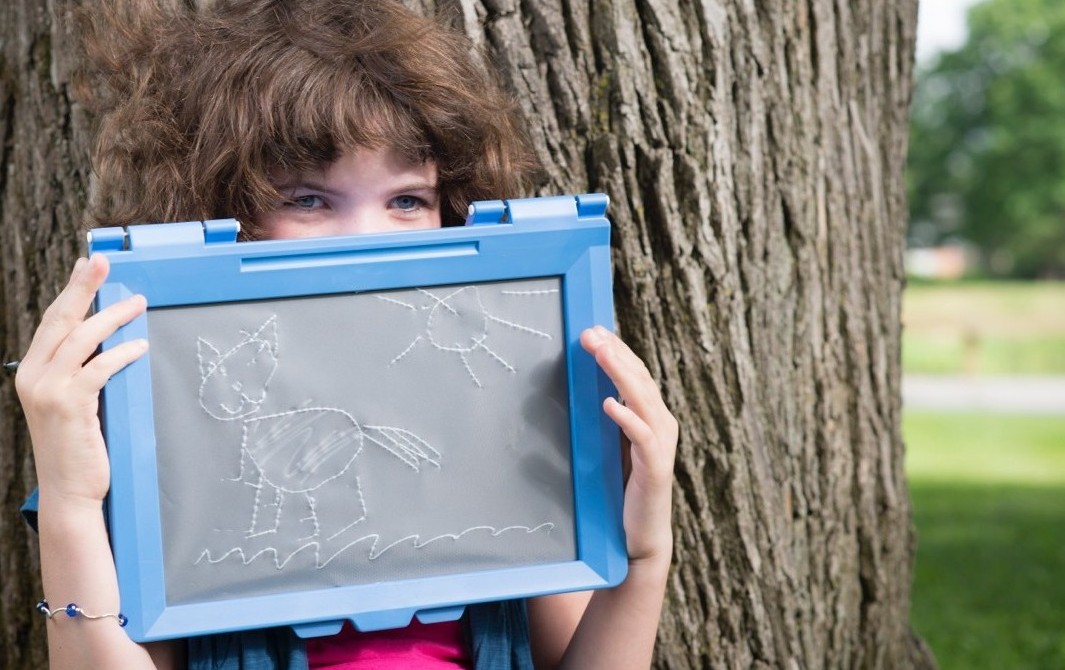 Learn to draw. Draw to learn.
---
From an early age, sighted kids are coloring; from scribbles to shapes to sine waves, students learn and grow through drawing at every stage of their education. Now, with inTACT products, blind or low-vision children can learn and grow by interacting with tactile drawing in the same way. A blind kid doodling on an inTACT Sketchpad today is a student who's ready for tomorrow.
View inTACT Products
" I am convinced that the inTACT line of graphics products is just the beginning of tactile graphics tools."
Al Maneki
Science. Technology. Engineering. Mathematics.
As engineers, we understand the importance of being able to communicate graphically – to create and understand drawings, diagrams or figures. This skill is particularly important for success in STEM fields. To build this skill set, students need to have access to interactive curricula – content that not only reinforces their learning, but also allows them to practice and use graphical communication.
Access to STEM. Access to Opportunity.

EASY is working with Pearson, the largest educational publisher in the world, to make accessible graphics workbooks for Blind and Low Vision students. Starting with elementary mathematics, we will work together to bring unprecedented access to interactive learning materials for blind students. We hope that this partnership will revolutionize learning opportunities for these students, and make access to STEM learning easier than ever before. More information coming soon.
---
"If we get these tools into the hands of blind kids and we let them use their own creativity to dream, to imagine, to conceptualize the world…they're going to be, to some extent, years ahead of where blind scientists and engineers are today."
Mark Riccobono
"After all, as blind people, we learn by touching, and the inTACT Sketchpad give us that perfect opportunity." Joann Becker
Dustin Walsh, shown in competition in the photos above,  is the sole author of the article on athletics and tactile graphics posted below. Dustin is a Canadian Paralympic athlete.  Here is a brief profile copied directly from the Canadian Paralympics webpage, where you can read more about Dustin:  http://paralympic.ca/dustin-walsh Growing up in Coquitlam B.C., Dustin Walsh participated in many sports, including athletics, cycling, and downhill skiing. After competing in the T11 400M at the 1997 Canada Summer Games, Walsh chose to focus on athletics, and joined a training group coached by Don Steen. Over the next 10 years, Steen coached Walsh to two Paralympic games, including a fifth place finish in the Athens 2004 400M, and the 2006 IPC World Championships, where he achieved a fourth place finish in the 400m. Since 2011, Walsh has been coached by Laurier Primeau, and in that time he has been a member of the 2012 Paralympic team, and the 2013 IPC World Championships. He has also lowered his Canadian record in the T11 400m to 53.00 seconds. Here is his article: Tactile Graphics for Athletic Training and Coaching, by Dustin Walsh When you stop to consider what might be among the most common pieces of corrective advice a track and field coach would offer his athletes what do you think of? For those with a background in the sport, instructions such as higher knee drive or run tall may come immediately to mind. Others less familiar with the sport might expect motivational comments such as run hard or finish strong to be more popular. As a completely blind athlete training for the... read more